Pirates of the Caribbean: Salazar's Revenge
Published on Monday, 08 May 2017 09:56
Pirates of the Caribbean: Salazar's Revenge - release date 26th May
Johnny Depp returns to the big screen as the iconic, swashbuckling anti-hero Jack Sparrow in the all-new "Pirates of the Caribbean: Salazar's Revenge." The rip-roaring adventure finds down-on-his-luck Captain Jack feeling the winds of ill-fortune blowing strongly his way when deadly ghost sailors, led by the terrifying Captain Salazar (Javier Bardem), escape from the Devil's Triangle bent on killing every pirate at sea—notably Jack. Jack's only hope of survival lies in the legendary Trident of Poseidon, but to find it he must forge an uneasy alliance with Carina Smyth (Kaya Scodelario), a brilliant and beautiful astronomer, and Henry (Brenton Thwaites), a headstrong young sailor in the Royal Navy.

Atomic Blond
Published on Tuesday, 02 May 2017 07:40
Atomic Blond - release date 11th August
The crown jewel of Her Majesty's Secret Intelligence Service, Agent Lorraine Broughton (Theron) is equal parts spycraft, sensuality and savagery, willing to deploy any of her skills to stay alive on her impossible mission. Sent alone into Berlin to deliver a priceless dossier out of the destabilized city, she partners with embedded station chief David Percival (James McAvoy) to navigate her way through the deadliest game of spies. A blistering blend of sleek action, gritty sexuality and dazzling style, Atomic Blonde is directed by David Leitch (John Wick, upcoming Deadpool 2). Also starring John Goodman, Til Schweiger, Eddie Marsan, Sofia Boutella and Toby Jones, the film is based on the Oni Press graphic novel series "The Coldest City," by Antony Johnston & illustrator Sam Hart. Kurt Johnstad (300) wrote the screenplay.

The Hіtmаn's Bоdyguаrd
Published on Wednesday, 19 April 2017 11:44
The Hitman's Bodyguard - release date 18th August
The world's top protection agent is called upon to guard the life of his mortal enemy, one of the world's most notorious hitmen. The relentless bodyguard and manipulative assassin have been on the opposite end of the bullet for years and are thrown together for a wildly outrageous 24 hours. During their journey from England to the Hague, they encounter high-speed car chases, outlandish boat escapades and a merciless Eastern European dictator who is out for blood.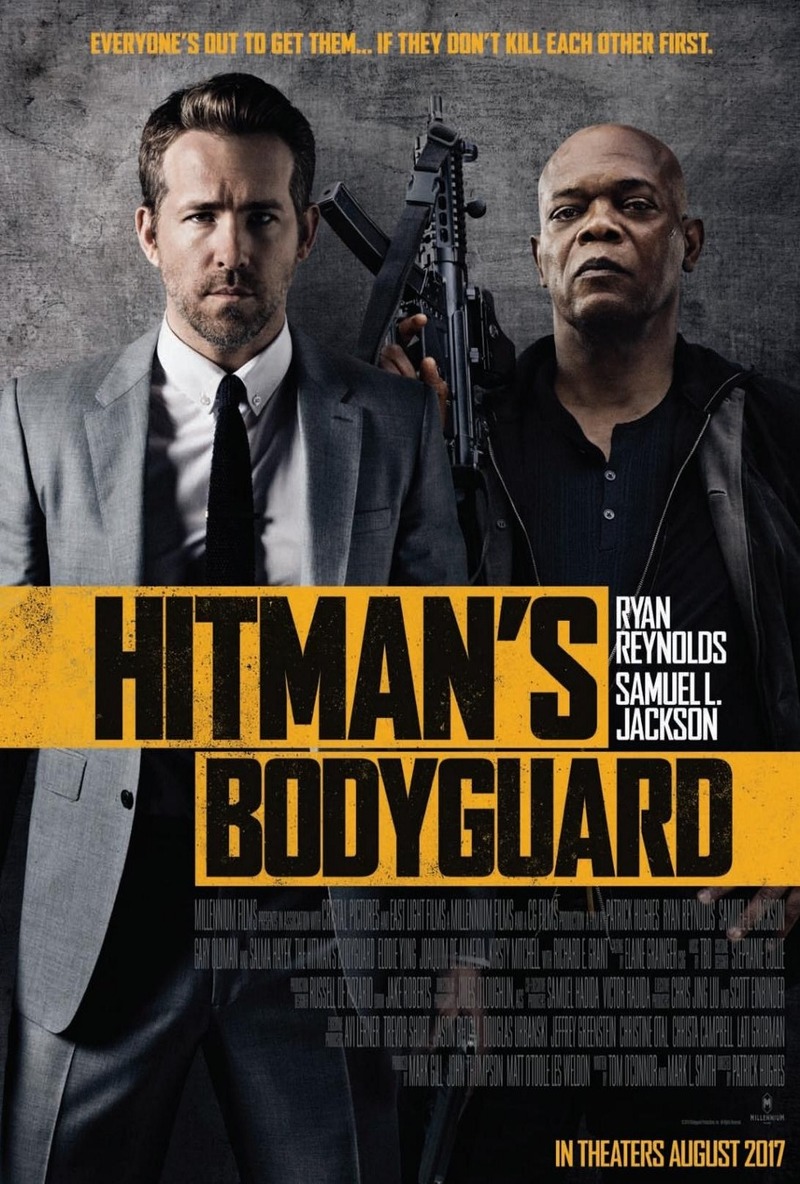 Colossal Movie
Published on Sunday, 16 April 2017 21:06
Colossal - release date 19th May
Gloria (Anne Hathaway) is a mess. Her existence revolves around drinking, sleeping and abusive men. Dumped by her boyfriend, Gloria returns to her hometown in a half-hearted attempt to begin again. She continues to be a sucker for abuse. The men in Gloria's life, each controlling in their own way, manipulate her will-power as much as the alcohol.
At about the same time a gigantic monster begins stalking Seoul. Gloria discovers a connection between this monster, herself and her tragic relationships with men and the bottle.
Fast & Furious 8 Movie
Published on Sunday, 02 April 2017 07:44
Can you believe it's April already, well get set for a big month of Hollywood blockbuster sequels. The first release being Fast & Furious 8 on 14th April.

Now that Dom and Letty are on their honeymoon and Brian and Mia have retired from the game—and the rest of the crew has been exonerated—the globetrotting team has found a semblance of a normal life. But when a mysterious woman (Oscar® winner Charlize Theron) seduces Dom into the world of crime he can't seem to escape and a betrayal of those closest to him, they will face trials that will test them as never before.
From the shores of Cuba and the streets of New York City to the icy plains off the arctic Barents Sea, our elite force will crisscross the globe to stop an anarchist from unleashing chaos on the world's stage…and to bring home the man who made them a family.
For Fast & Furious 8, Vin Diesel is joined by a returning all-star cast that includes Dwayne Johnson, Jason Statham, Michelle Rodriguez, Tyrese Gibson, Chris "Ludacris" Bridges, Nathalie Emmanuel, Elsa Pataky and Kurt Russell. In addition to Theron, the series welcomes newcomers Scott Eastwood and Oscar® winner Helen Mirren. The film is directed by F. Gary Gray (Straight Outta Compton) and produced by returning producers Neal H. Moritz, Michael Fottrell and Diesel.

More Articles...